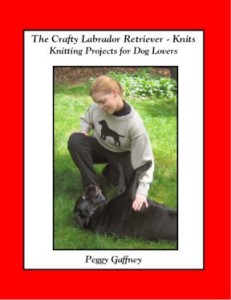 Price. $35.00
The  Crafty Labrador Retriever Knits has a collection of twenty-five different patterns sized for everyone from infants to a men's 2X. The book also contains twenty-five charted designs that can be worked into many different patterns. Like other books in this series, the book also contains stories about all the ways people have interacted with these dogs down through the ages. There are approximately eighty photographs of the dogs in action to illustrate the book.
______
To order the book, simply click on one of the two links below the book. One is for shipping within the United States and one is for International Shipping.
To order The Crafty Labrador Retriever Knits – US shipping click here
or
To order The Crafty Labrador Retriever Knits – International shipping click here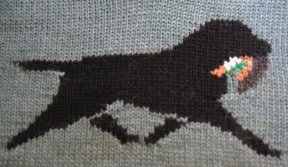 Below is a glimpse at the many charted designs included in the book.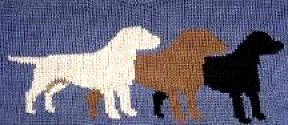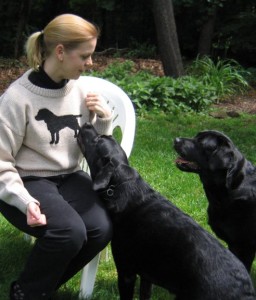 Helpful Amazon Reviews
THREE STARS
2 of 2 people found the following review helpful
By dancinglady on July 16, 2013
Format: Paperback
Verified Purchase
Patterns were too lacking in info to make. Author tried to include too many ideas with not enough crafting info about most of them. Cute pictures of labs. I'm only an intermediate-level knitter so maybe an advanced knitter would do better.
Format: Paperback
Verified Purchase
love sweater but I am concerned that there is a lot of figuring for the knitter to do…I certainly don't think this is for a knitter that doesn't have a lot of experience